- A GUIDE TO UNDERSTANDING AND CREATING CONTENT FOR THE DREAMOC DISPLAYS
Creating the right content for your Dreamoc is vital to make the most of the attention-grabbing features of the holographic displays.
Facts, specs, and creative advice are abundant in this eBook containing all the information and tips you need to create effective content that best suit project needs and gets the results you want.
IN THE EBOOK WE COVER:
What is content (actually)?
Getting technical with the technology behind the Dreamoc
Making an impact with your content
The science of creating attention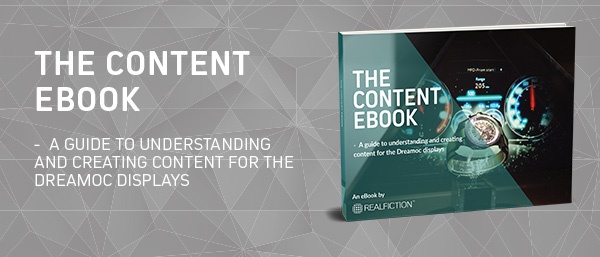 Get more essential content
Get more
essential

content

We'd love to send you occasional email updates with content that is relevant and helpful.

Some examples of this content include:
Case studies

Articles from our blog

Other helpful resources like eBooks or whitepapers.
We'd also like to keep you informed about special events or promotions.
You can unsubscribe at any time.